Teeth Whitening Near You
Looking to enhance your smile and overall appearance? Teeth whitening is an effective method to improve the appearance of your teeth and boost your confidence. Continue reading to learn how you can achieve a brighter smile and a brighter you, with teeth whitening near you.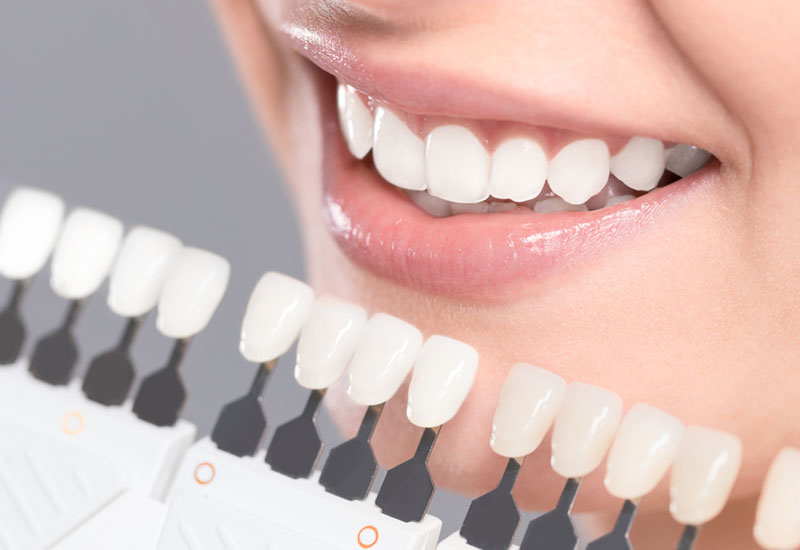 The Basics of Teeth Whitening
We offer teeth whitening in downtown Vancouver to improve the appearance of your teeth by removing surface stains. To learn if you qualify for teeth whitening near you, schedule a consultation with your dentist for teeth whitening in Vancouver, BC V6B 3E6. When you consult with your dentist, they will determine which teeth whitening treatment is best for you.
Teeth Whitening Options
We provide take-home teeth whitening near you that offers the flexibility of over-the-counter treatments but provides additional strength in comparison. When your dentist fabricates custom teeth whitening trays, they will comfortably fit the structure of your top and bottom teeth. Professional at-home teeth whitening kits contain a high concentration of hydrogen peroxide or carbamide peroxide. They are easy to use and offer exceptional and consistent results in as little as one to two weeks of use.
In-Office Treatment: Patients suffering from more extensive stains, may benefit best from professional teeth whitening in Vancouver, BC V6B 3E6. Whitening treatments performed by your dentist are the most effective, safe, and efficient way to achieve a bright and healthy-looking smile. In-office whitening treatment near you offers the highest level of strength.
Zoom! Teeth Whitening: Zoom! Teeth whitening is a simple yet effective system that utilizes a whitening gel and with proper aftercare, your results can last for months or even years. When you schedule your whitening appointment, your dentist will place a gum guard in your mouth which will protect your gums and lips from the whitening gel. Your dentist will apply the whitening gel to your teeth and expose them to LED light for 15 minutes and this step is repeated a few times until your desired results are achieved. The overall procedure is straightforward and painless.
Are you interested in receiving teeth whitening in downtown Vancouver? Schedule a consultation at our dental office. We offer quality teeth whitening near you.