Dentures Near You
Dentures are a replacement option for patients who have suffered tooth loss or underwent extractions. Your dentist can provide you with full or partial dentures. Dentures near you can replace a complete set of teeth or fill in the gaps in your smile where a few or many teeth are missing. Wearing dentures improves the appearance of your smile, supports facial structures, restores your chewing, and your confidence. We provide options for partial and full dentures near you, read more to find out which option is best for your needs.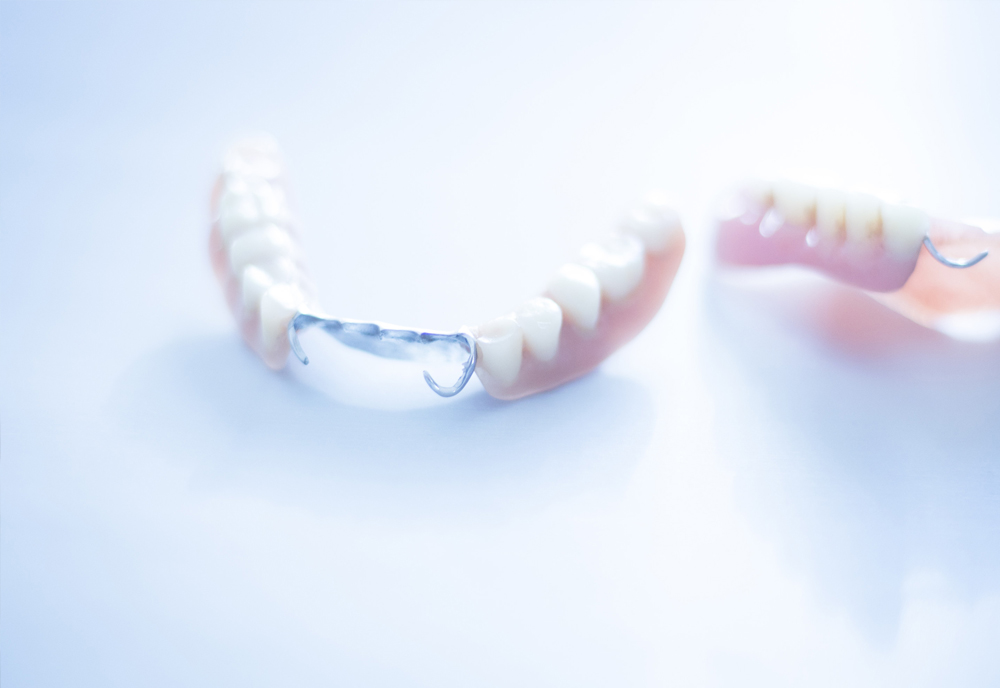 Partial Dentures
If you are looking for an alternative option to other tooth-replacement methods like bridges and crowns, you may want to consider partial dentures near you. Partial dentures in Yaletown Vancouver, BC, V6B 3E6, are customized to fit your specific dental structure and mouth. They are removable and not permanently affixed to your jaw so that you can take them out of your mouth for cleaning or sleeping purposes.
If you are missing some of your teeth but still have several healthy teeth in your top or bottom jaw, you could be a good candidate for partial dentures near you. Partial dentures help to fill in gaps while also preventing your teeth from moving out of alignment. If you are interested in receiving partial dentures in downtown Yaletown Vancouver, contact us today to determine if you are the right candidate for this procedure!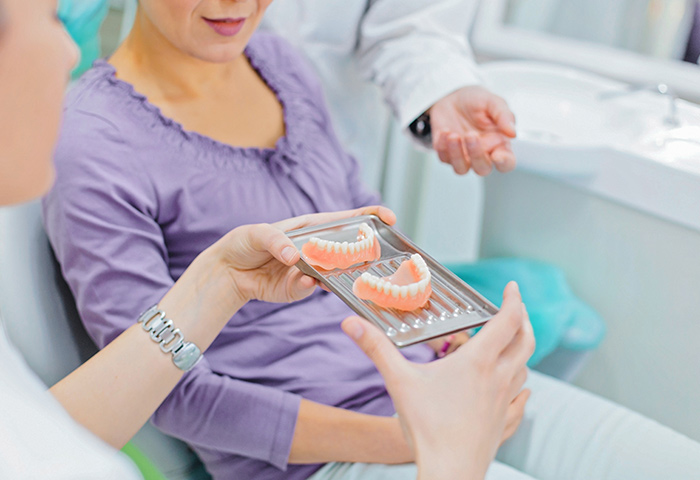 Full Dentures
At Greenwoods Dental Clinic, we also provide options for full dentures near you. Full dentures fully replace all natural missing teeth. Typically, they are worn by elderly patients who are looking for aesthetic and functional replacements for their missing teeth. Full dentures are easy to remove like partial dentures and are held into place by an oral adhesive and suction.
We offer two types of complete dentures in downtown Yaletown Vancouver:
Conventional dentures: Once your existing teeth are removed, and your gums have fully healed, your conventional dentures are designed. The fabrication process takes anywhere from 8 to 12 weeks.
Immediate dentures: This type of denture is made before removing your teeth and is placed right after tooth extraction. As your gums heal over time, you may have to visit your dentist to make adjustments to ensure your dentures fit correctly in your mouth.
Permanent Dentures
Permanent dentures near you are fixed in the jaw of the patient by dental implants. Dental implants are surgically implanted in your jawbone. This permanent fixture provides you with a supportive, long-lasting set of replacement teeth.
Same-Day Dentures
Same-day or immediate dentures are provided to you as soon as your natural teeth are extracted. They are constructed based on a mould of your oral cavity. The adjustment will be made as your bones and gums heal. Same-day dentures in Yaletown Vancouver, BC, V6B 3E6, can be partial or full. They offer many benefits, including:
They prevent the need for visible teeth.
They protect your gums post-extraction.
They prevent dietary-restrictions and allow you to maintain a balanced diet.
If you're interested in receiving complete or partial dentures in downtown Yaletown Vancouver, please schedule a consultation with us to see if you're eligible.